I decided to share how to make a cheese fondue because many people asked me and I thought that a step by step tutorial would be fun.
During our Holidays in Switzerland, Jonas proposed himself to cook a fondue for 9 persons. It is not an easy talk for so many people. I decided to follow with pictures 🙂 First you will need two caquelons (that's the plate you cook the fondue in).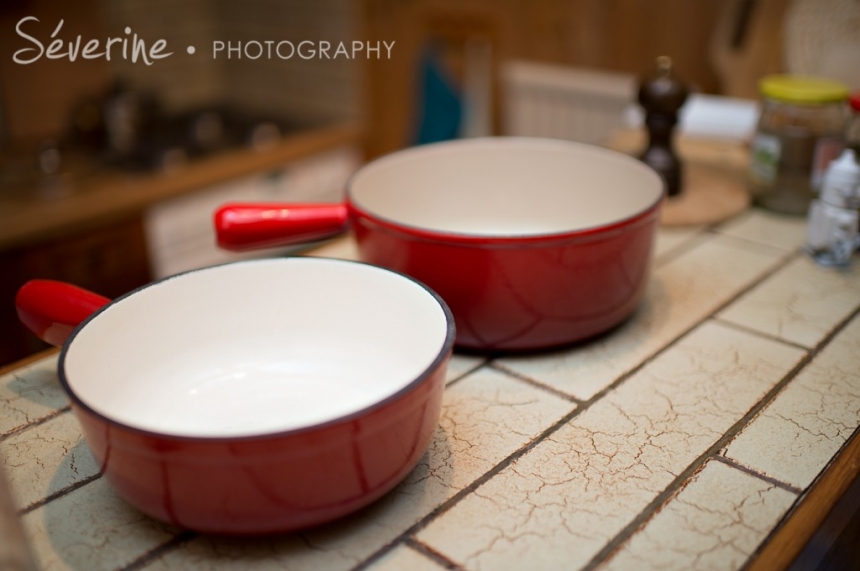 For 9 persons, you need 1800gr (we count 200 gr per person) of cheese  (half Vacherin, half Gruyere), 4 garlic gloves, 4 small spoons of Maizena, 4 small spoon of whisky, 8 dl of white wine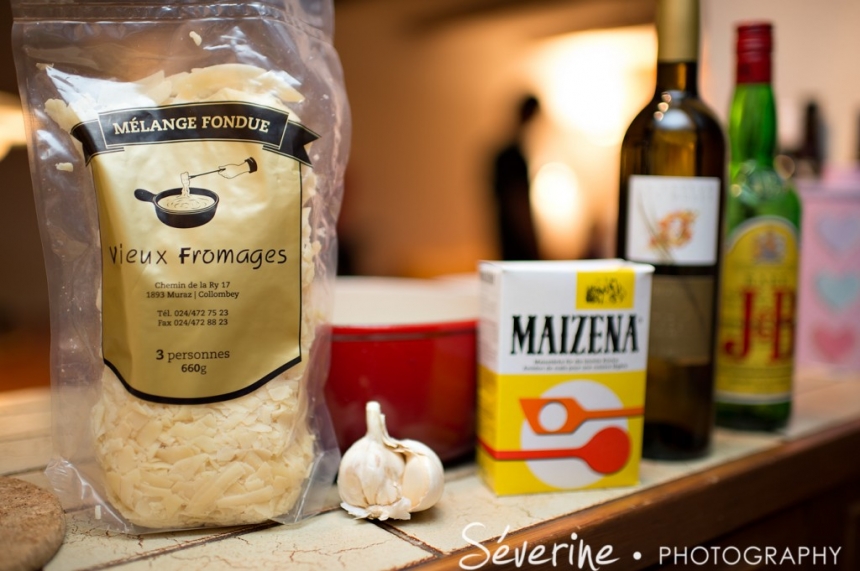 and a lot of bread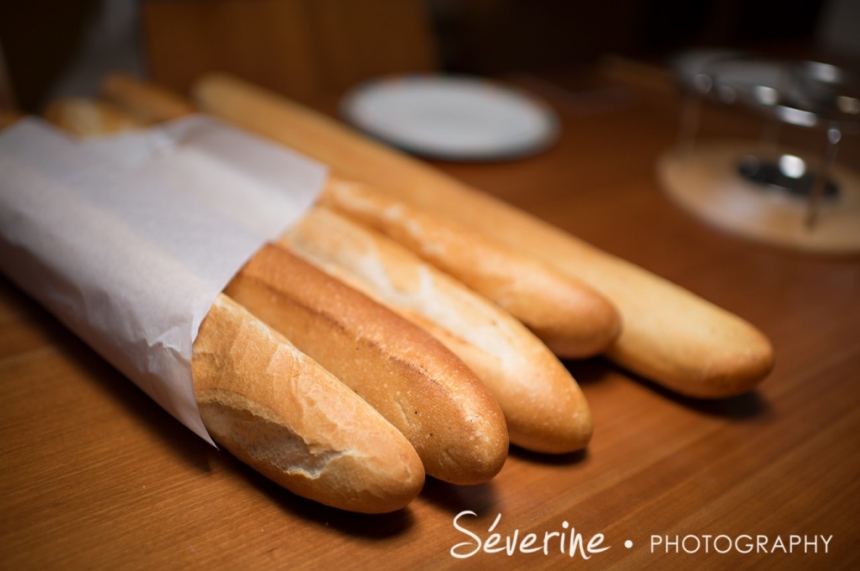 First rub the garlic against the caquelon. Then cut the garlic in very small pieces that you will add to the cheese.

Put the white wine in the caquelon and warm it. While the wine is warming up, mix the whisky and the Maizena in a small plate and keep it.
When the wine starts to boil, add the cheese.



You will need to mix the cheese all the time. You can't stop. Small detail but very important… you need to use a wood spoon and create an "eight" shape while mixing. Do not ask why… just do it!


Cut the bread in advance because you need to start eating as soon as it's ready. You can't wait.

Warm up the portable stove when the cheese starts to be creamy 


When the cheese is perfectly creamy, add the whisky-maizena mix and keep mixing few minutes.


As soon as the fondue is on the table somebody needs to starts mixing with the bread. It's important to keep moving the fondue. Take turn mixing and eating.

When it seems finish you still have the cheese that is stuck in the bottom. It's delicious!!!

We know that there is different recipes to make a fondue. That's ours and it was delicious! Do not hesitate to comment with your recipe!
Thank yo so Jonas for a wonderful evening and a delicious fondue!!!