A lot of people ask me how I use light on my picture. So I thought that I would share my afternoon lighting training with my external flash. I decided I wanted to practice rim light. Rime light is when you frame the subject with light from behind it. It creates a beautiful frame of light around the subject. It's a lighting that is used a lot for the first dance at wedding.
I didn't have a model so I used my two dogs Comet and Zizou. On top of being a lighting training it's also an obedience class for them as they have to stay still 🙂 (not always easy… lol!)
I recently started to use the wireless flash transceiver V5 from cactus. I plugged one on top of my camera as transmitter and one with the flash on it as receiver. I set up my flash to 1/8 and put it on the floor 4 feet behind my dogs. I realized that 1/8 was to strong and decrease to 1/16.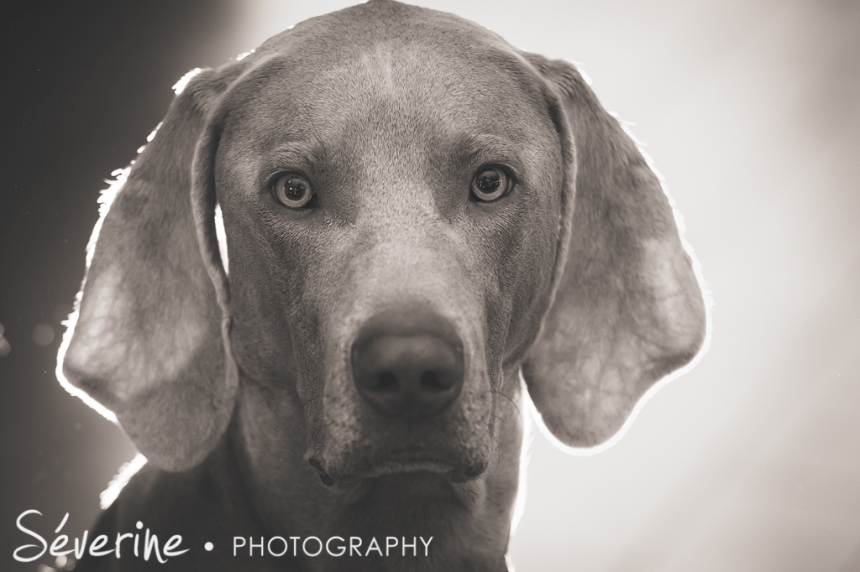 My setting for this one of Comet are: F 4.0, 1/60sec,  190mm with the 70-200mm, ISO 1000.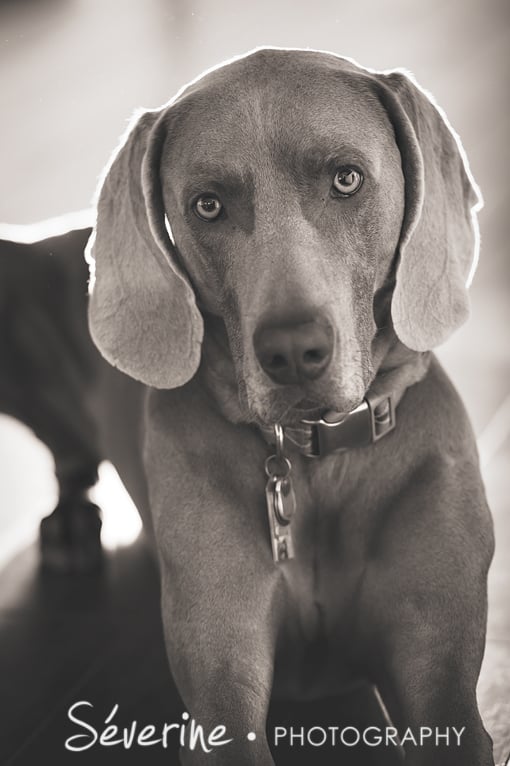 The setting for this one of Zizou are similar: F 4.0, 1/60sec, 190mm, ISO 1000
I decided to use black and white for the image because the light was showing through their ears and it was looking pink. Black and white is also so elegant and their weimaraner's look works perfect with it.
I used Pure actions (link HERE) Cayden Lane Presets for Lightroom the basic black and white and I finished with the upcoming Pure matt set. Seriously their actions for Lightroom and Photoshop are amazing and they make my workflow so much faster!
I hope that help! Please don't hesitate to contact me if you have any question. You can write them in the comment area and I will do my best to answer 🙂
XOXO
Severine
Photographs by Severine Photography, 100 North Laura Street, Suite 803, Jacksonville, Fl 32202