After spending few days in Fukuoka we took the bullet train to Kyoto Japan. We were extremely lucky to visit Kyoto with our friends Jennifer and Shinji. Because Shinji is Japanese it was much easier to understand the menu and found our way through the city 🙂 Look HERE at my cell phone pictures to see the amazing room we had in Kyoto Japan. It was a room with tatamis on the floor. The room doesn't have a bed. They come during the dinner time to get your room ready and put a tin mattress on the floor. The mattress on top of the tatamis is the most comfortable bed ever!
As soon as we arrived we started to walk through the city. It's unbelievable; there are temples and beautiful sculptures everywhere!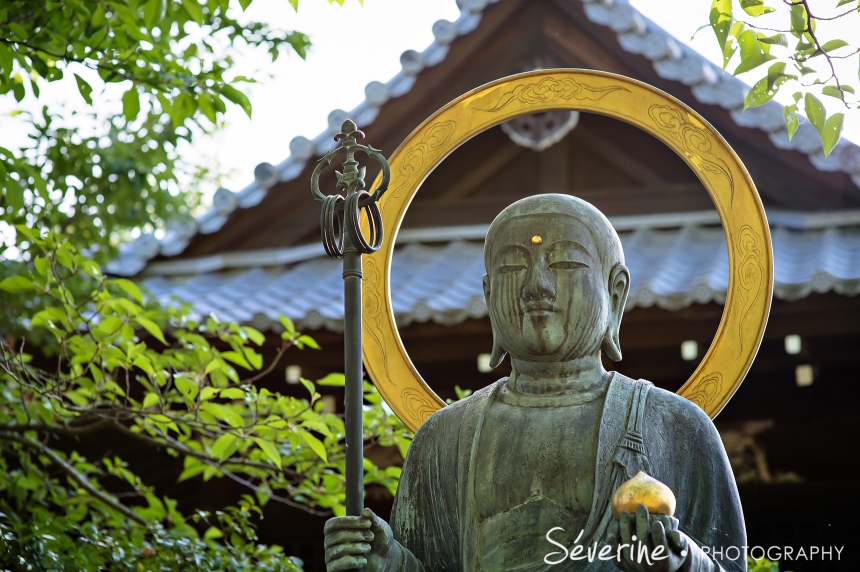 I felt in love with the Golden temple! It's so beautiful and I could only imagine with fall color or with snow in winter! I have to come back to see it.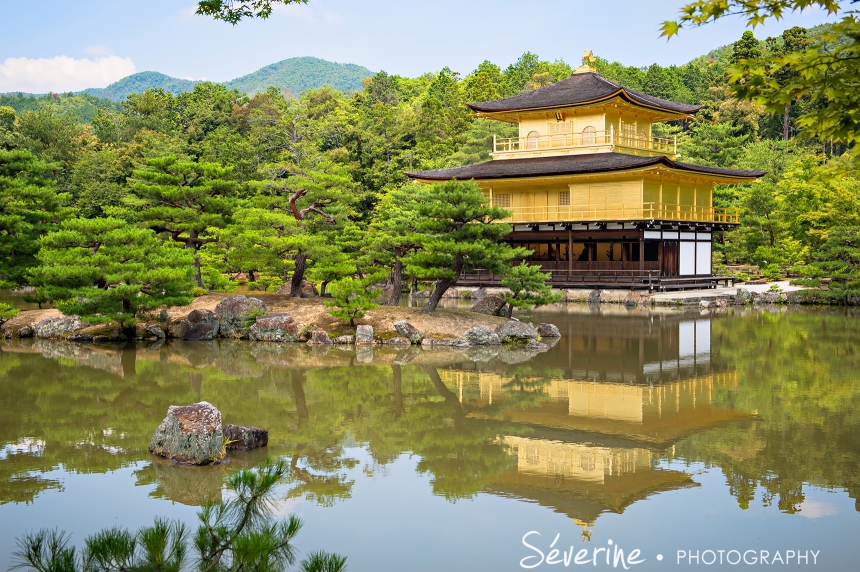 A bamboo for pipe is a perfect fountain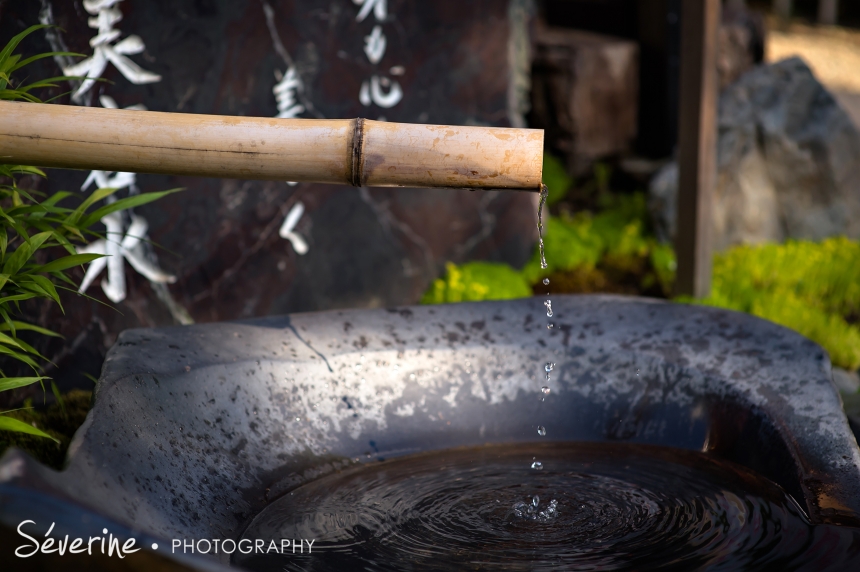 We found those two in front of a temple. They were deists for couple. You had to rub them with your right hand or both hand to have your wish come true.  


A tatamis room with drawing on the wall. The drawings represent a dragon (we can't see it in the picture). In Japan, you count the size of the room by the number of tatamis that are in. It's not a 245sqf but a 9 tatamis room. 





Photographs by Severine Photography