One of the greatest functions of PASS is the ability to create a folder with your favorite pictures. We will often ask you to choose your favorite pictures that you like to start your wedding album or to tell us which one you would like us to print on canvas.
We know that sometimes it may not be as easy as we would love it to be so here is a step by step tutorial on how to "favorite" the pictures.
First you will receive an email or a facebook message telling you that your gallery is ready.
Click on "view photos". It will open a new window and you will see this window. There is a short description of PASS and it gives you a new "view photos". Click on it.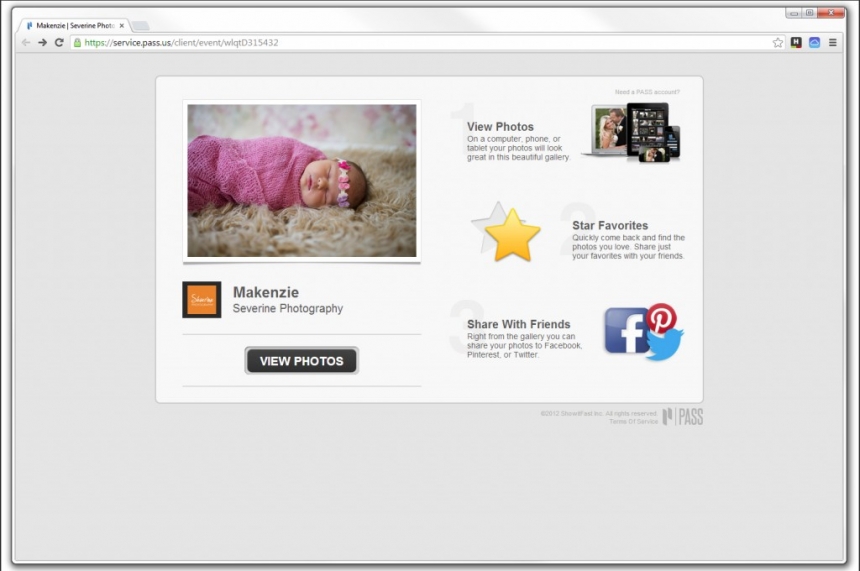 Your gallery will open and you will see few of your pictures. (Click here for more details about how to use PASS).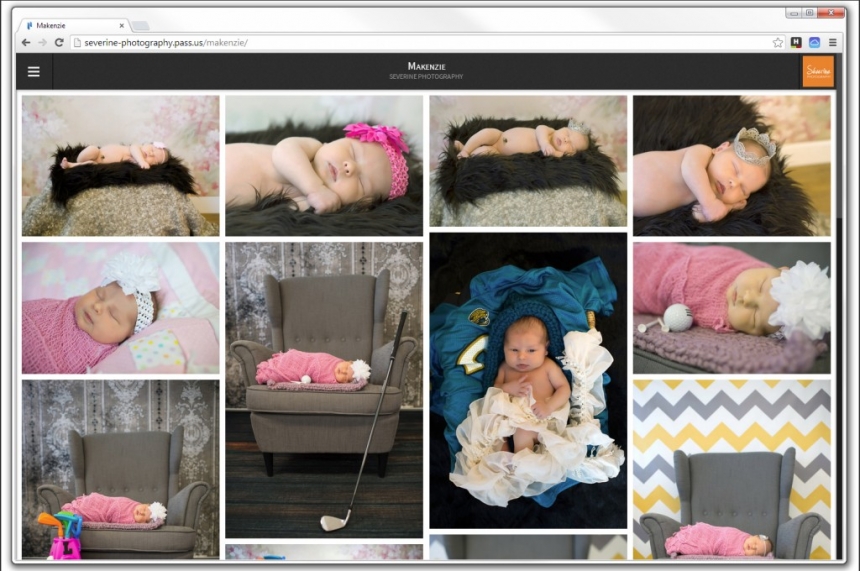 Move your mouse on top of the picture you would like to favorite and a star will appear. Click on the star.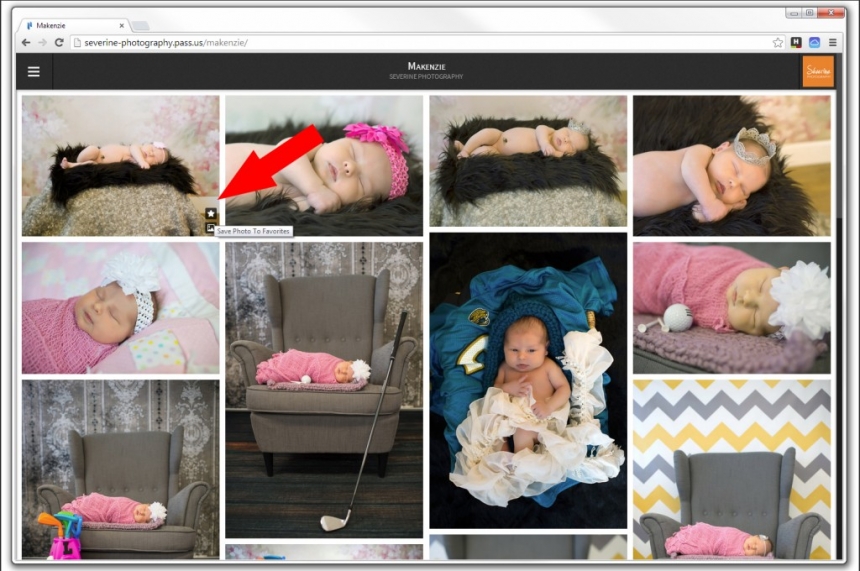 A new window opens asking you to log in in order to save your favorite. If you are already signed in it will simply save the pictures. If you haven't log in yet, click on "create account".

A new window appears. If I sent you a message through facebook, log with facebook as it's easier. If not click on "create an account with Email".

In the new window, fill in the information. Please indicate the email I used to send you the link. Decide for a password and enter it twice. 

When it's done the same window with your pictures we appear and you will see a small star in the left corner of the picture you decided to favorite.

If you click on the three bars on the top left a left column will open. In this column you can click on "My favorites" and you can see the pictures you have chosen.

Please do not hesitate to contact us if you have any question or problem with PASS! You can reach us at info@severine-photography.com.