I really love taking bride's pictures before her wedding day. It's usually the first time that she puts her dress for long time and the first time that she has her make-up and hair done. Those moments are precious and intimate. I appreciate the trust that the bride put on me and it creates a bond between us. Those bride's pictures are usually done in studio prior to the wedding day. You can see HERE  different examples of pictures of a bride done in studio.
However Pascale had a different idea. I was so happy when she contacted me for her bridal pictures. She had the amazing idea to go outside with her wedding dress! It was the first time that a bride to be was ok with the fact to go outside with her dress before the wedding! We talked about going on the beach and trying to find an old house or farm not too far. After multiple texts and some brainstorming we finally agreed that St Augustine would be an amazing location. It was middle of December and the Nights of Lights and their magic was up in St Augustine's streets. It was gorgeous!
When I saw Pascale arriving I couldn't believe it. She was so beautiful on her gown; it fitted her perfectly. The White Magnolia did a beautiful job. At the beginning of our session I was really worried about her dress but she assured me that The White Magnolia told her that they would clean it and it would be perfect for her wedding day so we decided to walk through St Augustine.
Pascale and I would love you to leave a comment on the bottom section!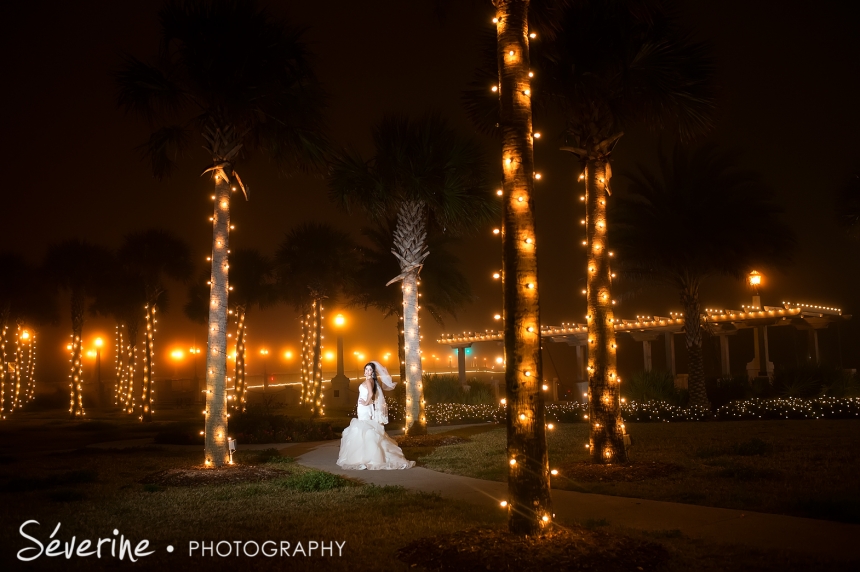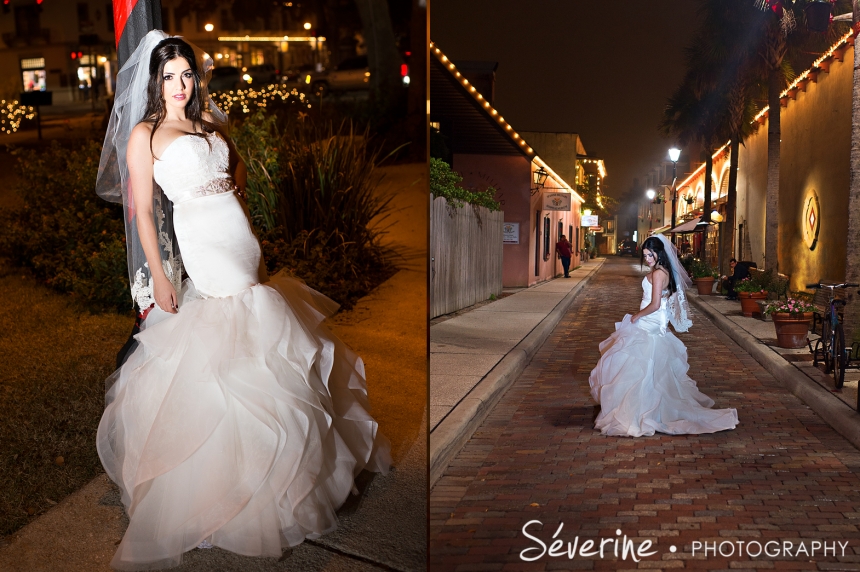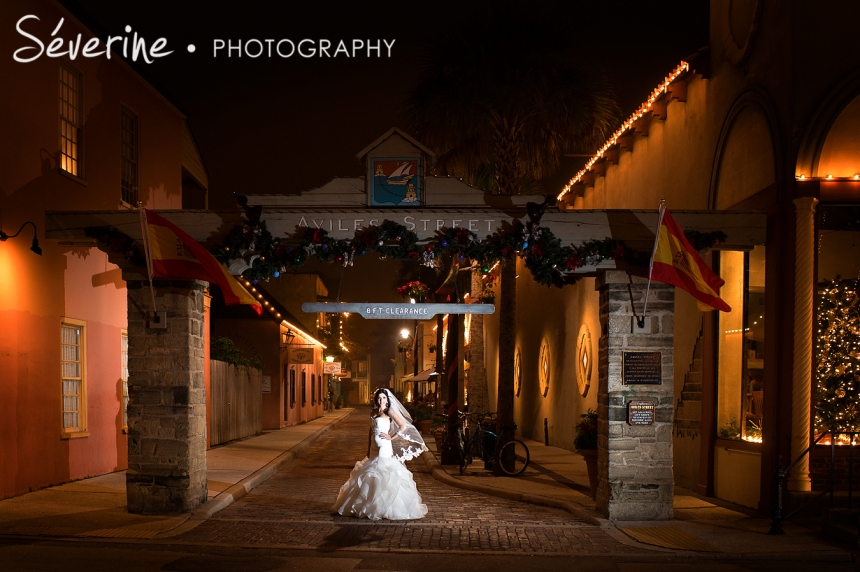 Photographys by Severine Photography. To see more of our pictures click HERE.
Click HERE is you would like to subscribe to Severine Photography Newsletter.